Part L Changes - 15th June 2023 Deadline
Construction must commence before June 15th, 2023, to adhere to the previous Part L standards (Conservation of fuel and power: Approved Document L 2013). This article aims to address inquiries from the construction industry regarding the updates to Part L. The Building Regulations cover various aspects such as structural safety, fire prevention, accessibility, energy efficiency, ventilation, and drainage. Part L specifically focuses on enhancing the environmental efficiency of buildings, aiming to reduce emissions in the construction sector.
Homeowners
Homeowners are legally obligated to obtain a valid Energy Performance Certificate (EPC) when selling their property. This can be obtained through a domestic energy assessor (DEA). The EPC must comply with the building regulations that were in effect at the time planning permission was granted.

Landlords
Landlords must possess a valid EPC when renting out their property. As of April 2023, properties must achieve a minimum EPC rating of 'E'. However, starting in 2025, landlords will need to adhere to the latest building regulations, and achieving a minimum EPC rating of 'C' by 2027 and 'B' by 2030 will become a legal requirement. Failure to comply may result in severe penalties of £50,000 per property.
Housing Developers and Self-Builders
Housing developers and self-builders, whether constructing new buildings or converting existing ones, must submit a 'Design Stage' Part L Compliance Report and Draft EPC to Building Control. They also need to provide an 'As Built' EPC to demonstrate compliance with current building regulations.
Changes outlined in the Conservation of Fuel Approved Document Part L 2022 apply to projects commencing construction after June 15th, 2023. New residential buildings will be assessed using the updated Standard Assessment Procedure (SAP) calculation called SAP10, which sets stricter insulation requirements and introduces a new target primary energy rate.
Key changes in the updated Part L include revised carbon factors in TER calculations, increased emphasis on building fabric efficiency, the adoption of heat pumps and a maximum flow temperature of 55°C, mandatory fitting of TRVs in heating replacements, the requirement for photographic evidence of insulation, introduction of primary energy as a metric, diminished offsetting of poor U-values through renewables, mandatory air-testing for all dwellings, and the need for both design and as-built reports for building control.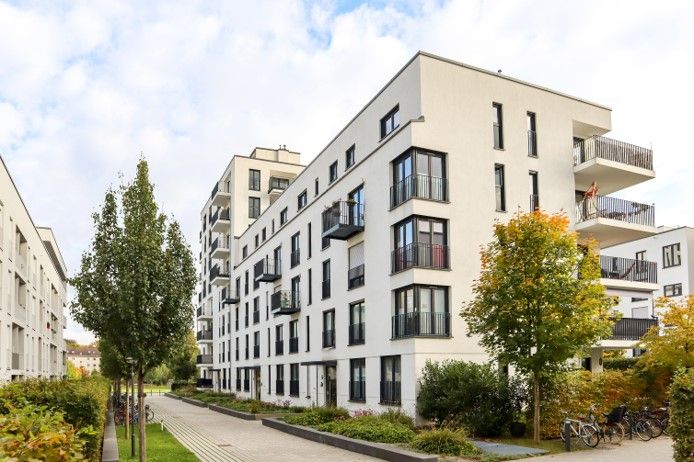 Commercial Developers
The Future Buildings Standard, to be implemented in 2025, aims to establish non-domestic buildings operating on low-carbon heat with exceptional fabric standards. It envisions eliminating the need for further energy efficiency retrofit work as the electricity grid decarbonizes. A technical consultation on the Future Buildings Standard is scheduled for 2023, seeking feedback on technical details and accompanying guidance. Proper regulation of energy use is crucial for achieving the necessary decarbonization of the built environment.
15th June 2023
On June 15, 2023, significant changes were made to Part L, which resulted in the consolidation of the regulations into two volumes: Volume 1 for Dwellings and Volume 2 for Buildings other than dwellings. In June 2022, the government released two approved documents as part of the Building Regulations to replace the previous four parts of Approved Document L. These documents are:
Approved Document L, Conservation of fuel and power, Volume 1: Dwellings
Approved Document L, Conservation of fuel and power, Volume 2: Buildings other than dwellings
To facilitate a smooth transition, a six-month transitional period was established before the new regulations took effect. During this period, if full plans, initial, or building notices were submitted to a local authority before June 15, 2022, construction on the respective building is allowed to continue under the previous standards if it commences by June 15, 2023.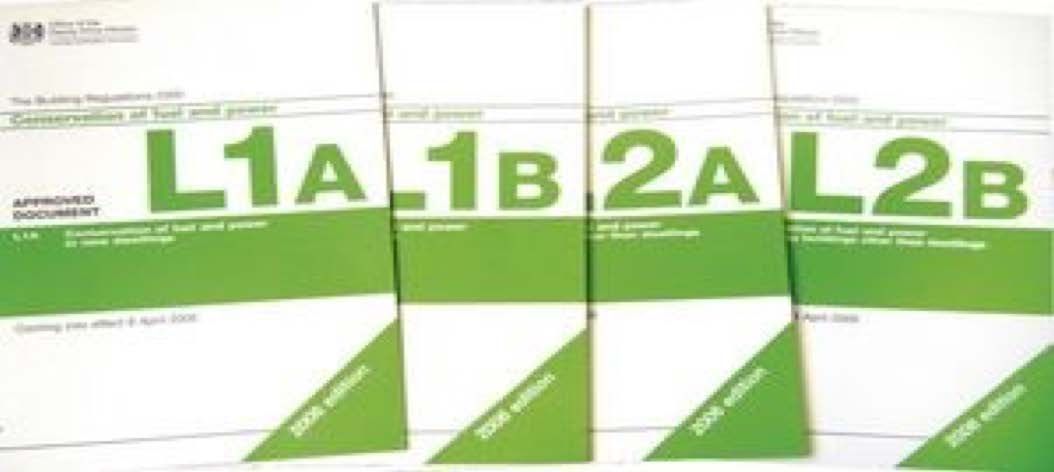 Notable Changes
This list is not comprehensive, but it includes noteworthy points to consider.
Carbon Factors: The carbon factors used in the Target Emissions Rate (TER) calculations have been updated. Electricity now has a lower carbon factor than gas due to the UK grid becoming cleaner. The model considers grid electricity to produce 136 grams CO2e/kWh, while gas remains unchanged at 210 grams. This change makes it easier for electrically heated buildings to meet compliance requirements.
Fabric Energy Efficiency Standard (FEES): The new Part L emphasizes building fabric by introducing minimum efficiency standards for new and replacement thermal elements, windows, and doors in existing homes. For instance, the U-value for walls has been tightened from 0.28W/m²K to 0.18W/m²K, and for windows and rooflights from 1.6 (or Window Energy Rating Band C) to 1.4 (or Window Energy Rating Band B). The U-value for doors has been reduced from 1.8 to 1.4, except for fire doors, which can meet a U-value of 1.8. Extensions to existing properties must adhere to the SAP method for measuring fabric energy efficiency and primary energy.
Heat Pumps and 55°C: Wet-space heating systems in existing domestic buildings must be designed with a maximum flow temperature of 55°C, encouraging the installation of air source heat pumps and ground source heat pumps. Lower flow temperatures will facilitate future retrofits with heat pumps but may require larger radiators.
Thermostatic Radiator Valves (TRVs): In retrofit projects, TRVs must be fitted in every room except the one containing the thermostat.
Photographic Evidence: Part L mandates that developers and builders take photographic evidence of heat insulation in each instance.
Primary Energy: A new metric, primary energy, specifies the maximum energy use for a dwelling in a year, encompassing renewable and non-renewable sources without conversion or transformation.
PV and U-values: Renewables, such as PV panels, are considered in Part L, but they cannot offset poor U-values in external walls as significantly as before.
Air-tests: All dwellings must undergo air testing, and CIBSE's TM23 is the approved methodology for airtightness testing in non-domestic buildings.
Design and As-Built Reports: Non-dwellings require two Building Regulations UK Part L (BRUKL) reports: one for the design stage and one for the as-built stage.
Thermal Bridging: While not essential, the regulations recommend considering products that reduce thermal bridging to minimize heat loss and condensation.
Extensions: Extensions should have no more than 25% of the floor area as glazing, or compliance can be demonstrated through area-weighted U-value calculation or via SAP.
Lighting: Lighting efficiency improvements are required, with specific efficacy standards for general lighting and display lighting in new non-domestic buildings.
Building Automation and Control System: New non-domestic buildings with heating or air-conditioning systems of 180kW or more require a building automation and control system.
Background Ventilators: Part F recommends fitting background trickle ventilators in replacement windows for non-domestic buildings unless it can be shown that they would not reduce ventilation or if a mechanical ventilation system is present.
As a collective of energy assessors, sustainability consultants, and MEP engineers, our cooperative remains proactive in staying abreast of developments in the construction industry. We continuously research and adopt the most effective methodologies to assist our clients in generating value, achieving cost savings, and ensuring compliance.
Written By
Sam Travis-Cavell